Discounted Registration Fees End on April 30th
Discounted registration fees for next school year end on April 30th.  Return your tuition contract and registration fee now to reserve your spot for next year.
Who wouldn't want to be at JFK where Confirmation and First Communion are part of who we are?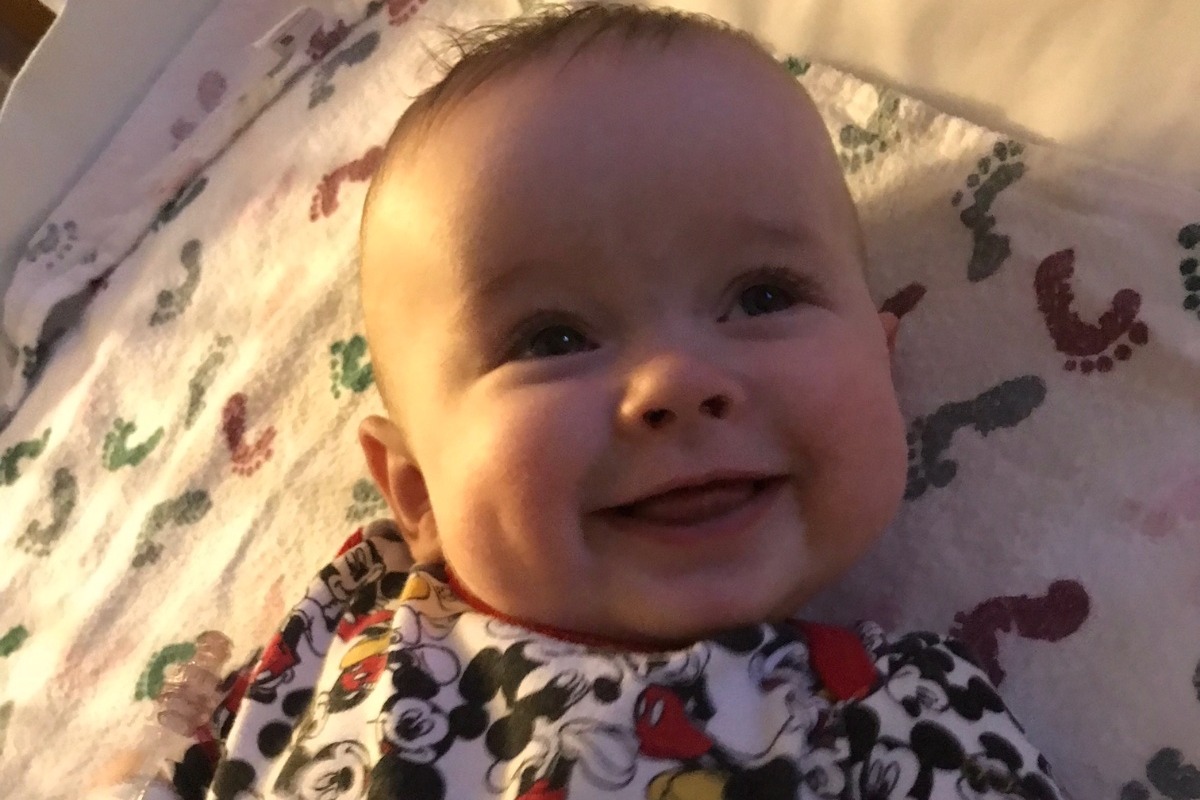 Or where students donate their lemonade stand money to help Mrs. Tilkens and her family's care for little CJ?
Mrs. Tilkens continues to be out of school to care for CJ and his treatment for Neuroblastoma.  If you would like to help the Tilkens, please consider donating through GoFundMe.  Click CJ Cancer Fight or use the following link/url:  https://www.gofundme.com/CJCancerFight
Campus Safety Listening Sessions
Intended audience:  Parishioners, JFK parents, and staff who have an interest in how our parking lot, field, and campus are used or developed.
After a campus safety review this fall, the most common concerns were related to keeping students safe when outside the building but on campus property, including the parking lot.  How we respond has the potential to impact how we use the entire campus on all days of the week.
Two listening sessions of about 1 ½ hours remain:
Monday, April 30th:  6:30 p.m. (PC)
Thursday, May 3rd:  6:30 p.m. (PC)
Please contact the parish or school office, if you are unable to attend but would like to share your feedback.  Someone from the steering group will respond to your request.
Areas of Focus for the Listening Session:
Parking Lot Safety:

Safety concerns relating to traffic in the parking lot during drop off and dismissal times:

Drivers are too inattentive, and some, particularly those who are not "regulars" to the campus, are confused by the cones and may even drive through them.

Parents who have "picked up" their kids but are still standing and conversing in the parking lot often have their children playing around them, and the children are not as careful about staying within the coned area.

Cones would not stop a driver intent on doing harm or one who has an accident (confusing brake/accelerator, etc.)

Safety concerns related to children being in the parking lot before/after school and recesses:

When the grass is wet, recesses are in the parking lot.

Drop off and pick up is in the northern part of the parking lot.

Cars enter at the northwest 42nd Street entrance and may drive past the church to get to preschool drop off or go toward the school to park in visitor spots, including times when children are at recess.

Cars are sometimes parked in the north part of the lot, and then children come outside to play for recess on the blacktop, and the car is right in the way.

The parking lot is directly across from apartment buildings.

Neighbors cut across the parking lot during the school day or during after school programming.

Short-term visitor and handicapped parking is a long way from the main school doors.

When buses are on 42

nd

Street, and with the regular parking on the north side of 42

nd

, the street only can accommodate traffic in one direction at a time.
There have been some great ideas shared so far.  We want to hear from everyone and use the information to make final recommendations.
Additional information, some that would relate to the above, can be found in the March 14th Principal's Post, available by clicking HERE.
Bell and Bus Times for Next Year — Waiting Right Now
The Davenport Community School District (DCSD) has postponed the bell time issue until the DCSD Board's May 14th meeting to allow the consultant more time to investigate other options.  He said he'd need until the first week of May.  If you'd like the DCSD's board members to hear the personal stories about how the changes to bell times will affect families, please email the board:  BoardComments@Davenportschools.org.  Communications that contain your name and address will be distributed to all board members; anonymous messages are not distributed.
Scott County Catholic Schools Strategic Planning
The group that interviewed the consultants will be making its recommendation to pastors, board presidents, administrators, and representatives from the AHS Foundation (which operates the financial assistance program for Scott County Catholic schools and has agreed to pay for strategic planning) on May 15th.  With the end of the school year fast approaching, I anticipate parent surveys, conversations, and focus groups taking place in the late summer or early fall.
Gala on Saturday!
Don't miss out on this year's Gala!  The Gala is Saturday!  It's time to purchase your tickets to attend or raffle tickets for $1,000 off of tuition or both!  If you can't do either, please consider a donation toward underwriting.  Having all the expenses of the Gala covered by donations means all the proceeds the night of the event can go toward our educational needs!
The Gala is the largest fundraiser of OLV and JFK and supports all of our educational needs.  This year we're trying to do a "super Gala" with funds raised above our normal net of $25,000 – $30,000 to go toward establishing the seed money for an air conditioning project.  The Gala is May 5th beginning at 5 p.m. at the Elks' Lodge on Central Park Avenue near Emeis Golf Course.  The Gala includes amazing food, fun and fellowship with live and silent auctions.  The Funktastic 5 will also be performing at this year's Gala.  Tickets are $40.  For the flyer, please click HERE.
To view a few of the items for the auction, check out our JFK Facebook page.
Preschool and Childcare Registration for 2018-19
3, 4, and 5 year old preschool and/or childcare registration  continues but waiting lists for some classes have been formed.  Please contact the school office before the spots you want are no longer available.
Home & School
5/2, 5/3 & 5/4 – Plant Sale pickup
Wednesday, May 2nd:  2:00-7:00 pm

Thursday, May 3rd:  2:00-7:00 pm

Friday, May 4th:  2:00-7:00 pm

We are still in need of volunteers to help work an hour or two on those days.
5/18 – Fun Night:  Help with setup/decorating is still needed.
5//22 – HSA Meeting & Elections:  We are looking for someone (or couple) to fill VP and secretary positions
BoxTop Volunteer Needed:  Can you use a scissors?  The BoxTop volunteer does the final clipping, collecting, and mailing (H & S pays the postage) twice a year.
Please contact the office if you are interested in these positions.
Last Day of Classes
May 31:  3 and 4 year old pre-school.  Four year olds have their programs on the 31st, and 3 year olds have their family activity on June 1.
June 1:  K-8.  This differs from the DCSD which is having classes on June 4.
June 1:  Last day of ECLC