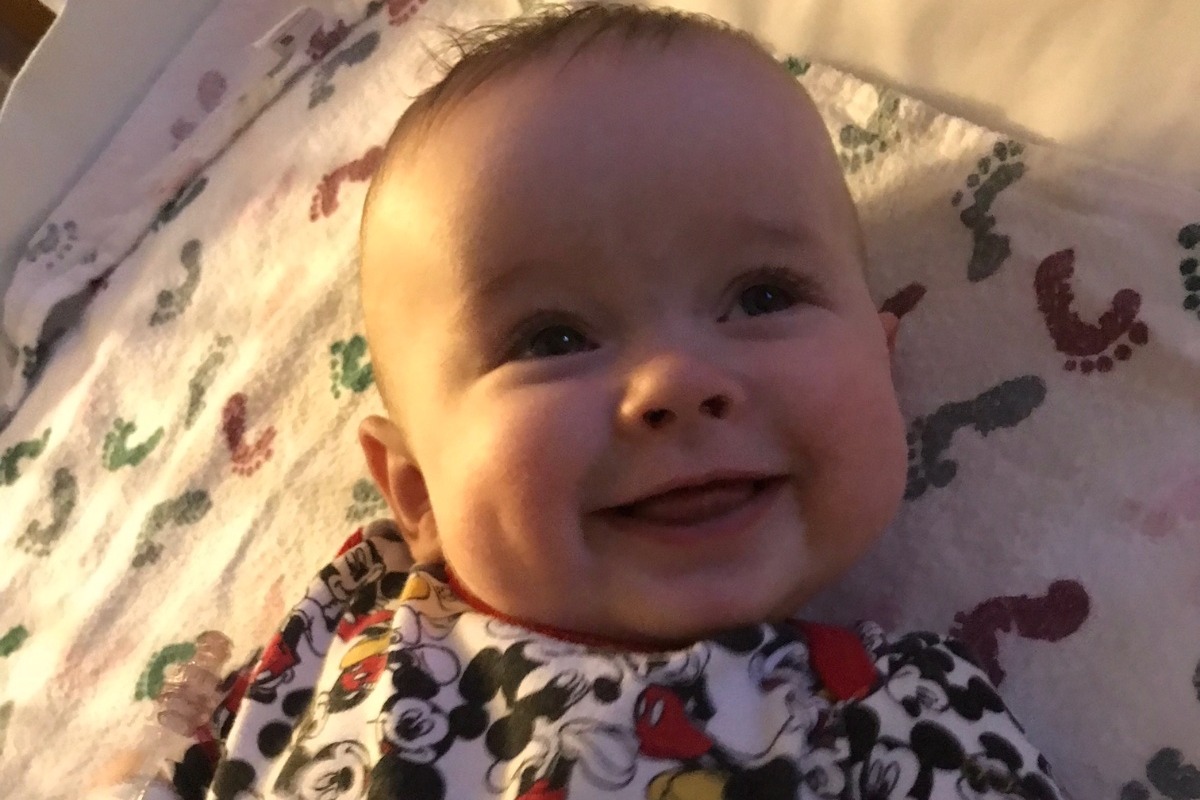 Mrs. Tilkens continues to be out of school to care for CJ and his treatment for Neuroblastoma.  If you would like to help the Tilkens, please consider donating through GoFundMe.  Click CJ Cancer Fight or use the following link/url:  https://www.gofundme.com/CJCancerFight .  A benefit is planned for July 1st at 2:00 p.m. at the Knights of Columbus.
Campus Safety Listening Sessions
While there were lots of nuanced differences at our three listening sessions, there are probably two main ideas emerging in regards to safety concerns relating to traffic in the parking lot during drop off and dismissal times and safety concerns relating to children being in the parking lot before/after school and recesses:
Change drop off/pick up procedures/routes/barriers and also develop a hard surface play area south of the current play equipment.
Change drop off/pick up procedures/routes/barriers and "flip" the parking lot so that student activity is on the south end of the lot and traffic and parking is on the north end of the lot.
Developing a new location for handicapped and short term visitor parking for the school was widely supported.  For dealing with congestion on 42nd Street when buses are on the street, the only option receiving any level of support was to see if the city would eliminate parking on the north side of the street during bus times.
Bell and Bus Times for Next Year:  Where Are We Now?
Feedback I've seen or heard from JFK parents regarding the alternative proposal the DCSD put forth for bell time changes seems to be about 55% against, 25% in favor of it, and 20% lukewarm.  Very few JFK people liked the first 8:35 start time option.  In fact, none of the other faith-based schools liked the first option either, which had us all starting 50-55 minutes later or about 8:35 or later.  The current proposal, which has all the faith-based schools starting 20 minutes earlier than  our current times, is being fairly well received at two of our elementary schools and lukewarm or poorly received at the other two, including JFK.  A unified counter proposal might be a little more difficult now.
Andy Craig, president of AHS, and I continue to examine our options.  Last week, there was discussion with Durham representatives, the Iowa Department of Education, and other private schools/districts who do their own transportation.  If we were to have another busing option, it would have to be one that had satisfactory times for all the faith-based schools, still saved the DCSD the $300,000 it is planning on saving by making the bell time changes, and not be outrageously expensive for faith-based schools' families.
DCSD superintendent Art Tate indicated that the bell/bus times would be on the May 29th agenda.  If you'd like to share your opinion with the board, please email the board at BoardComments@Davenportschools.org.  Only messages that include your name and address will be distributed.
Summer Programming at JFK:
Leaps & Bounds:  Does your child need some extra help over the summer?  Are you looking for a way to provide additional academic challenge for your student? Our Iowa certified staff will provide opportunities for your kindergarten through 5th grade child to grow by Leaps and Bounds.  Sign up for one, two or even all three sessions.  There are three week and two week sessions.  The program runs from 8:00 – 11:30 each day.  Two hours are for reading, one hour is for math, and 30 minutes is for recess and other fun.  The ratio is kept at 7 to 1 students per teacher or less.  Cost for the three week session is $270.  The two week session is $180.
Three week session:  June 11 – 29.          Two week session:  July 9 – 20          Two week session:  July 30 – Aug 10
Vacation Bible School:  This program is coordinated for parish members by parish members.  Volunteers are always welcome to be a part of VBS.  Children who are entering kindergarten through 6th grade will enjoy a week of activities, crafts, skits, songs, and Bible stories.  VBS meets from 8:00 – 11:30 and runs July 23 – 27.  The cost is $25 per child.
Math Boot Camp: Math Boot Camp will help to kick start your student's math skills before school begins in August. Students will work with an Iowa certified teacher to review main concepts learned in the previous grade.  Each day will be an intensive  Math Boot Camp is for students of all learning ability levels entering grades 6-8.  The camp is from August 6 – 10.  The cost is $40 per student.
Incoming 6th graders:  8:00-9:30 a.m.         Incoming 7th graders:  9:30-11:00 a.m.          Incoming 8th Graders:  11:00-12:30 p.m.
Jump Start Kindergarten: Preschool students have worked hard this year to learn many skills to be successful when they start Kindergarten in the fall.  Jump Start Kindergarten will provide a review of alphabet letters and sounds, basic math concepts, and literacy skills.  This week long review will also include story times and interactive white board activities.  What a great way for your child to practice instructional routines in a fun, enriching atmosphere!  Jump Start Kindergarten is August 6 – 10 from 8:00 – 10:00 a.m.  Cost is $50, if registered before May 26th;  $55 afterward.
Summer Tutoring: Does your son or daughter need some extra one-on-one academic help during the summer?  Does he/she need to catch up on grade level skills?  How about a head start on the next school year?  Is your child interested in some coaching for a summer STEAM project?  JFK teachers are available this summer for tutoring students in a variety of areas.  Tutoring is one-on-one for grades K-8 by the hour ($22) or half-hour ($11).  Dates and times are flexible and can be arranged with the teacher.  Please contact Mrs. Motto for K-2 reading/language arts, Mrs. Lundquist for 3-5 reading/language arts/5th grade math, Ms. Burken for 6-8 reading/language arts, Mrs. Burke for reading/language arts, and/or Mrs. Schott for K-8 summer STEAM projects mentoring.
Instrumental Lessons: Would your son or daughter like to develop his/her instrumental skills over the summer?   Private lessons can be a great help (especially for younger grades) at retaining the current instrument knowledge.  It can also serve as early preparation for SEIBA auditions, marching band with Assumption, 6th-grade band fests and more. There is no minimum or maximum number of lessons that you can sign up for; everything is based on availability.  Lessons can be arranged weekly or bi-weekly, a certain amount over the course of the summer, or sporadically.  Cost is $22 per hour or $11 per half hour.
Registration forms for any summer programming:  Click HERE or use the following link/url:  https://www.olvjfk.com/for-parents/policies-forms/ for registration forms.
Smartphones Interfere with Cognitive Tasks Even When We're Not Using Them
An article in THE Journal:  Transforming Education Through Technology by Dian Schaffhauser summarizes two studies that show that just having smartphones nearby, even if turned off and/or in a pocket or nearby backpack, impairs students' cognitive abilities.  Perhaps even more alarming is that students in the study didn't think the location of their smartphones had any impact when the results showed it clearly did!  The advice of the researchers is that separation from one's smartphone helps students with cognitive tasks.  Here is the full url/link: https://thejournal.com/articles/2018/04/09/even-the-mere-presence-of-a-smartphone-makes-you-dumber.aspx
Home & School
5/18 – Family Movie Fun Night:  5:30 – 8:30??  Movie:  Moana, starting before/around 7:00 p.m.  Free admission and one bag of popcorn
     Dinner, additional popcorn and ice cream available for purchase.
5//22 – HSA Meeting & Elections:  We are looking for someone (or couple) to fill VP and secretary positions
Sharing Their Stories 
On Thursday,
 University of Iowa student and JFK alumna Mallory Obenauf will be a visiting reader in several classes. Mallory will be reading the book she wrote about overcoming the challenges of scolosis.
Regular JFK substitute teacher Pat Cannaday and guests were at JFK last week to share her trip to Tanzania.
Last Day of Classes
May 31:  3 and 4 year old pre-school.  Four year olds have their programs on the 31st, and 3 year olds have their family activity on June 1.
June 1:  K-8.  This differs from the DCSD which is having classes on June 4.
June 1:  Last day of ECLC